Christ the King Church meets every Lord's Day at 10:30am at 1802 Airbase Road, Louisville, TN 37777.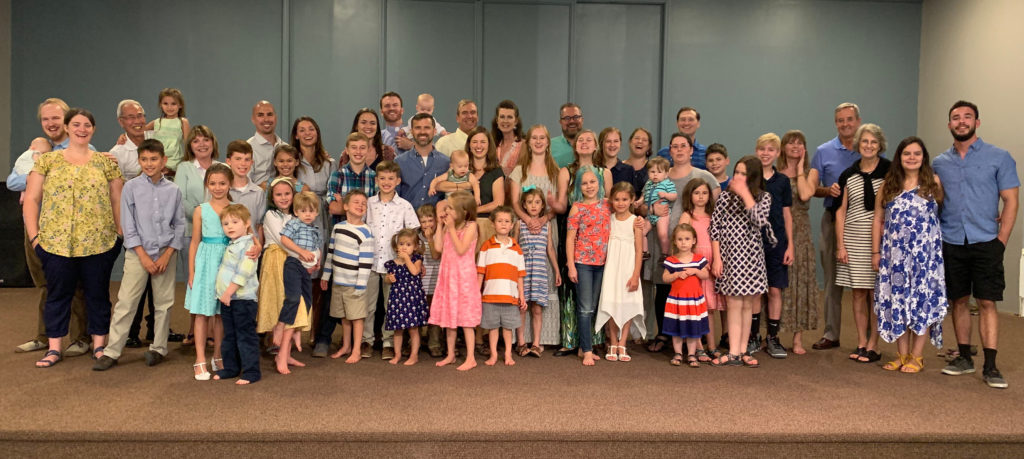 Sunday Fellowship
You are invited to join us for fellowship immediately following the conclusion of church services on the 1st and 3rd Sunday of each month. A potluck lunch is provided, along with good discussion, and fellowship.
Childcare
Care Room: For moms or dads to let kids play quietly. At this time it is not staffed with a volunteer to sit with the children. If you need help, we would be glad to assist you with your children. Please talk with one of our members for help.
Nursing Room: For nursing mothers only.
Training Room: For moms or dads training children to sit quietly in church. Please ask if you have any questions.
Communion
The Lord's Supper is normally observed every Lord's Day. We warmly invite to the Lord's table all those who are baptized disciples of Jesus Christ, under the authority of Christ and His body, the Church. By eating the bread and drinking the wine with us as a visitor, you are acknowledging that you are a sinner, without hope except in the sovereign mercy of God, and that you are trusting in Jesus Christ alone for salvation. You also acknowledge to the elders of this congregation that you are in relationship with God, being active in a congregation which is faithful to the triune God through Word and sacrament. If you have any doubt about your participation, please speak to an elder before or after the service.
Giving
We recognize our position as stewards of what God has blessed us with and in turn joyfully give back a portion to His kingdom purposes (2 Corinthians 9:7). Because we are benefactors of the word, we desire to share all good things with the one who teaches (Gal 6:6). We take a weekly offering at Christ the King Church through means of a tithing box, a small wooden box near the bulletins instead of passing an offering plate (Matt. 6:3-4).